Surfhostel Lagos
Our new partner hostel is directly in the marvellous city center of Lagos. The highlight of the house is definitely the roof deck with an amazing pool and a wonderful ocean view.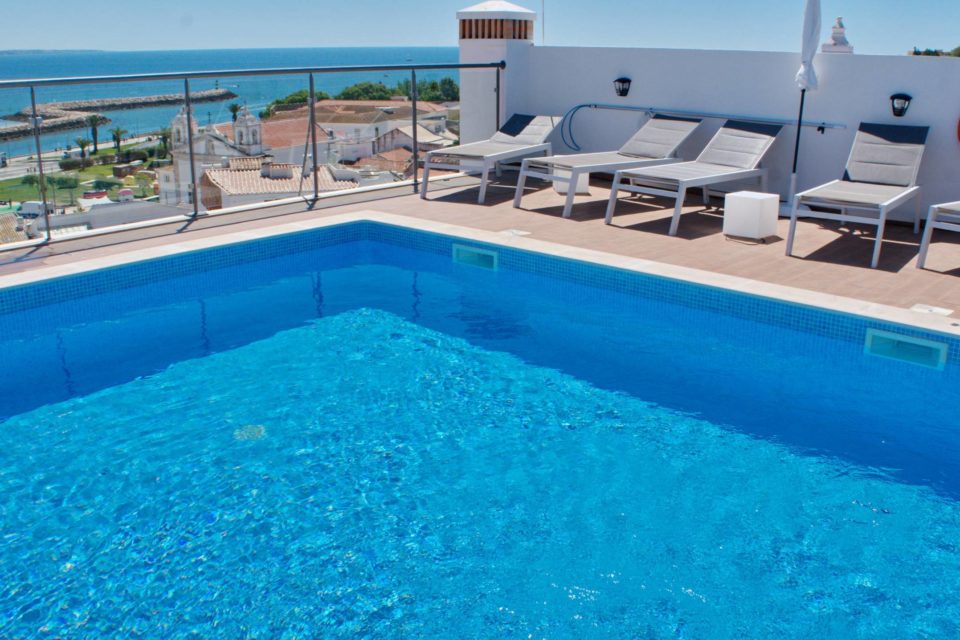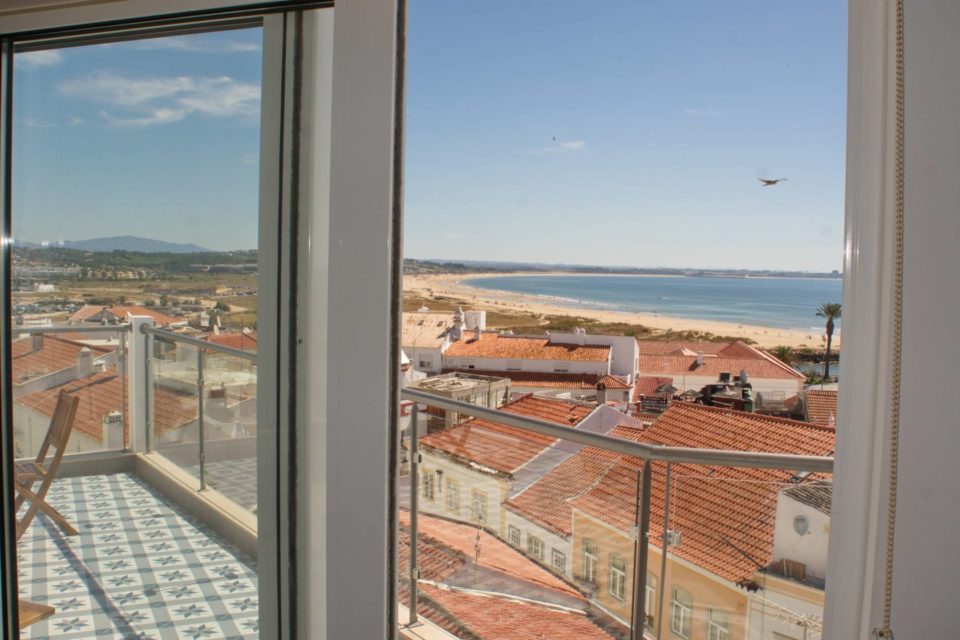 Surf Hostel
FOR EVERY BUDGET
We partnered up with the best hostel in Lagos town.
As meals are not included, you will have a large kitchen at your disposal to prepare your own meals. If you don't feel like cooking, there are many restaurants nearby. And don't miss out on getting the BBQ place on the roof terrace to work – it usually turns into really nice chill-out evenings with food, drinks, and lots of fun!
In our partner hostel you might share either the room or maybe the bathroom with other hostel guests, who are not part of the TSE surfcamp. So it is amazing opportunity to meet many new other people from different cultures and be part of the amazing surf lessons we offer.
We offer different kind of room types from 8-bedroom dorm with shared bathroom to double rooms with private bathroom.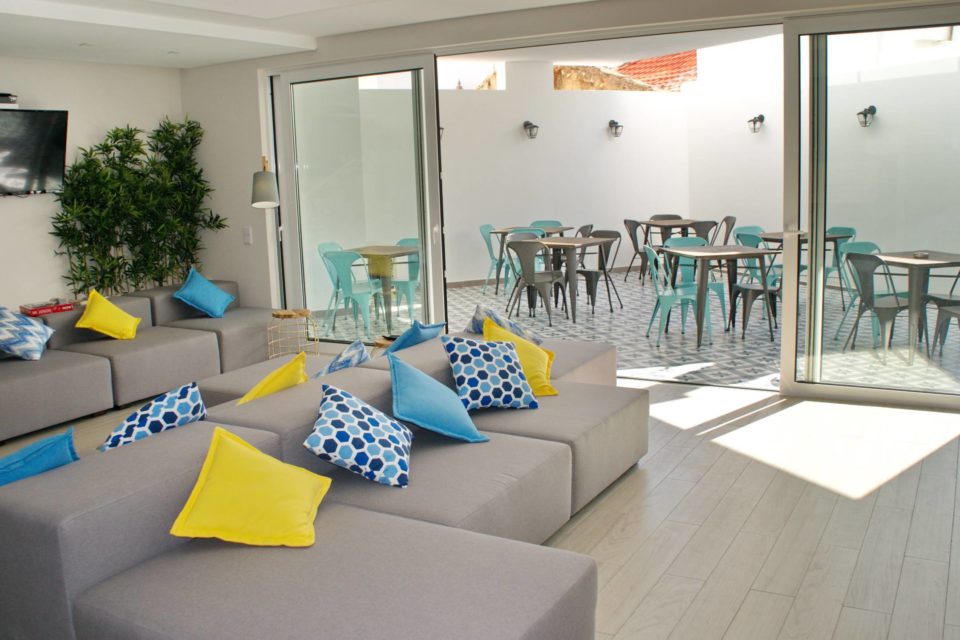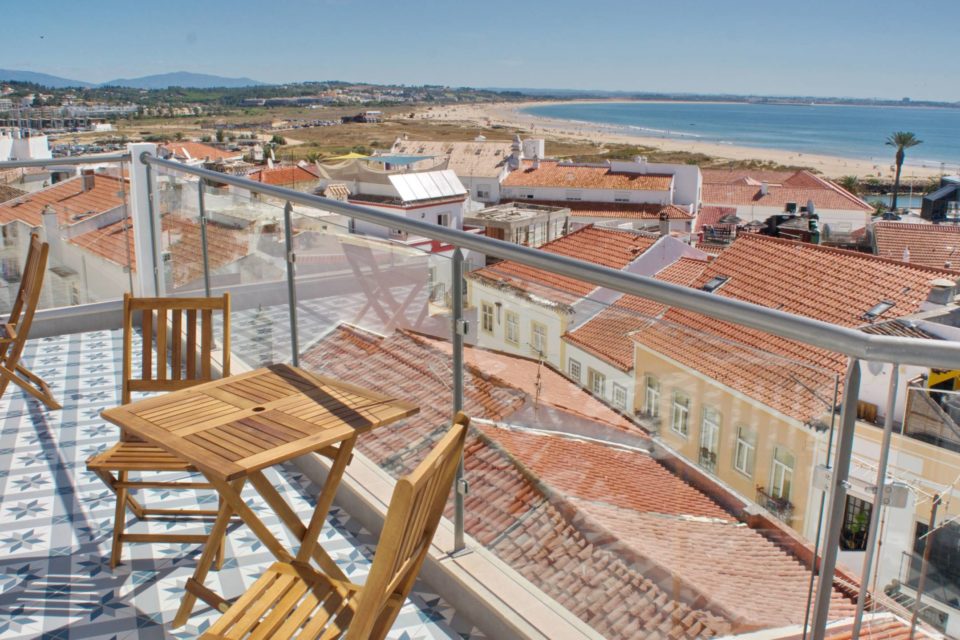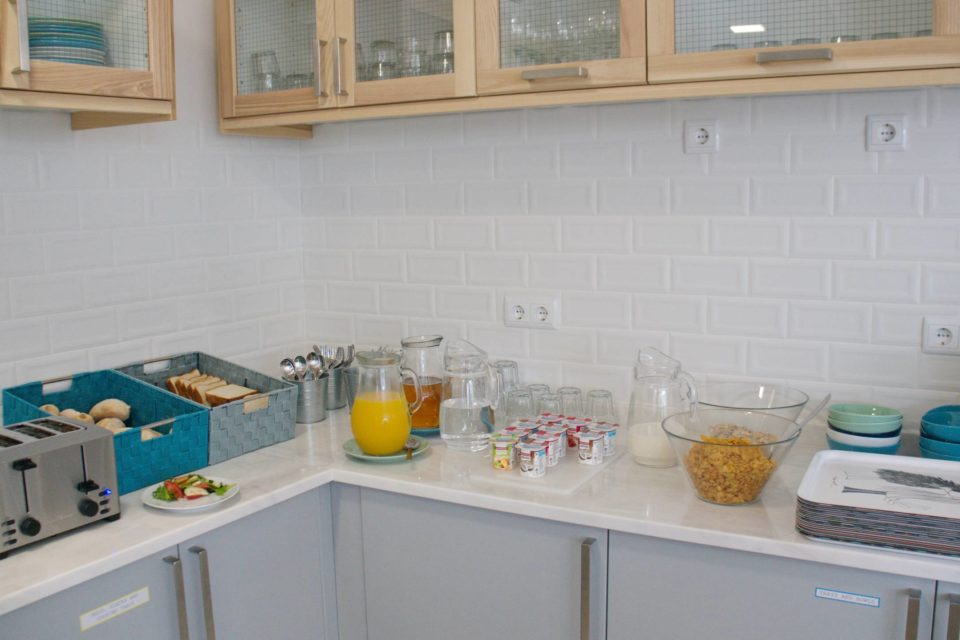 Facilities
Facilities
Fully equipped kitchen
A cool terrace with swimming pool and cool views ( Sea, beach and sunrise )
Free WiFi
24h reception
Possibility to store boards
Multiple sun terraces and sun loungers
Outdoor lounge areas
Loads of showers and toilettes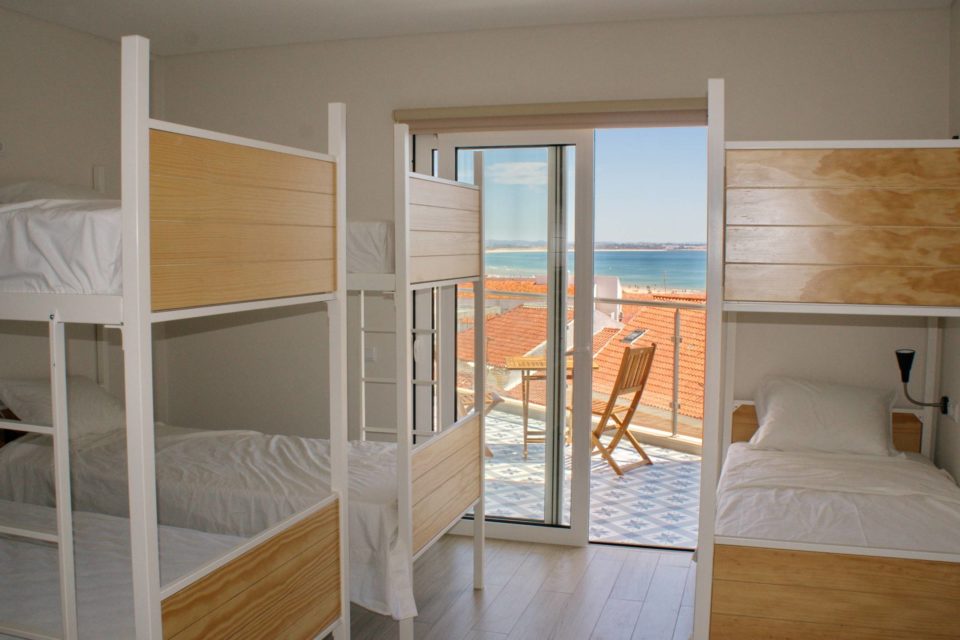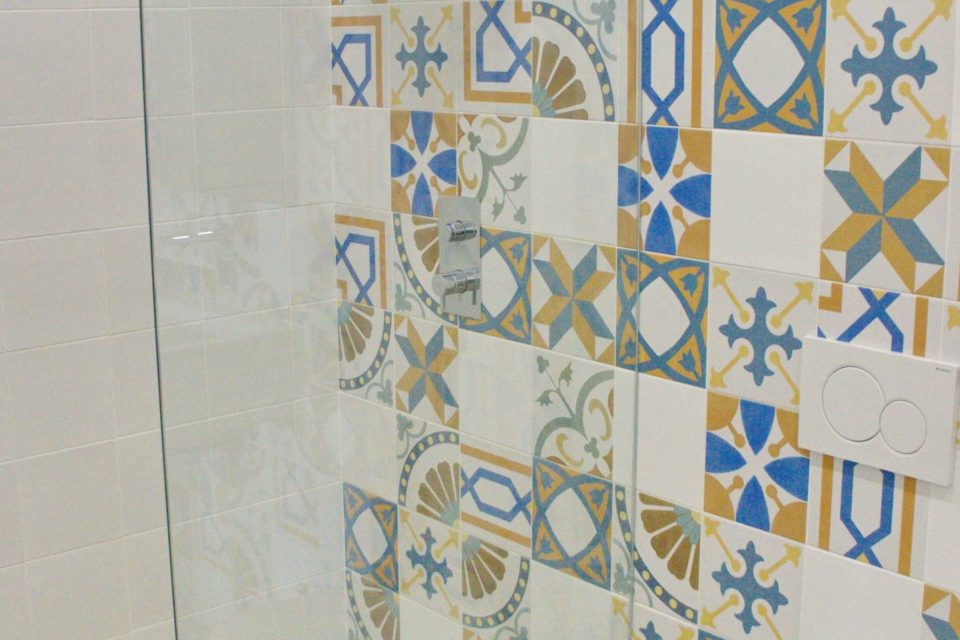 Rooms
Rooms
You will feel in a unique hostel with a fabulous interior design that will make your stay cool and unforgettable. Whether you want a private room or just a comfortable bed in one of our shared dorms you will find the perfect accommodation for your budget.
You can choose from 6- or 8-bedroom mixed dorms with shared bathrooms, 4-, 6-, or 8-bedroom female dorms or private double rooms with either private or shared bathrooms.
For the whole accomodation you share the kitchen and common areas with the other hostel guests.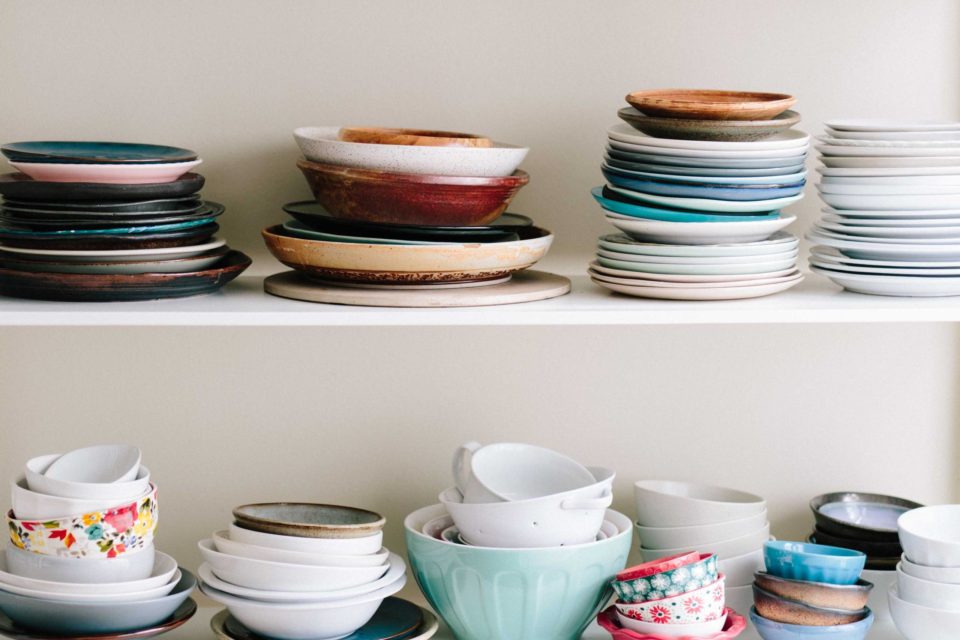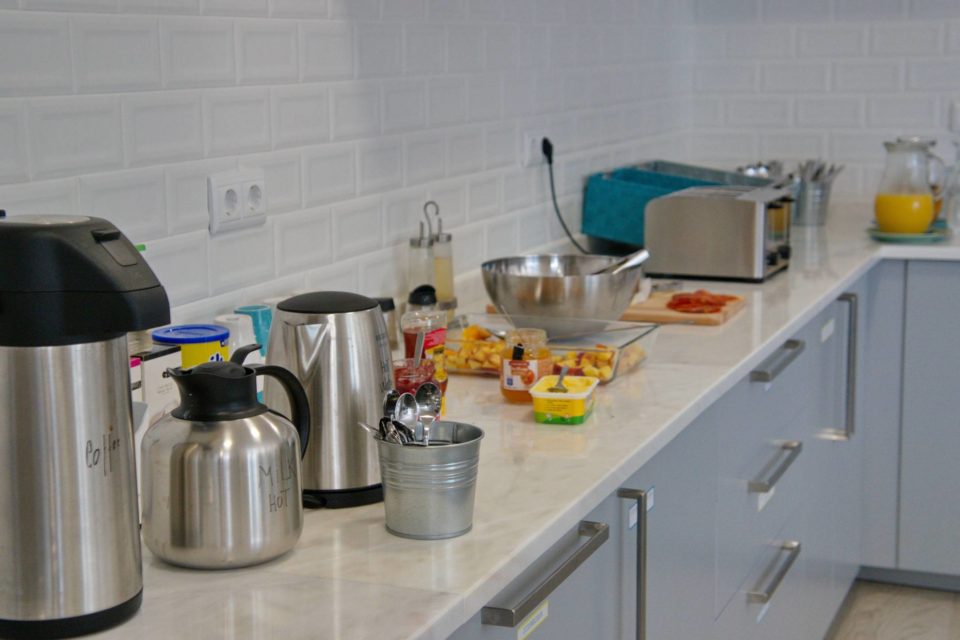 Food
Cook your own Food
You have a daily breakfast buffet included, which will be served in the common shared kitchen. As lunch and dinner are not included, you will have a large kitchen at your disposal to prepare your own meals. If you don't feel like cooking, there are many restaurants nearby.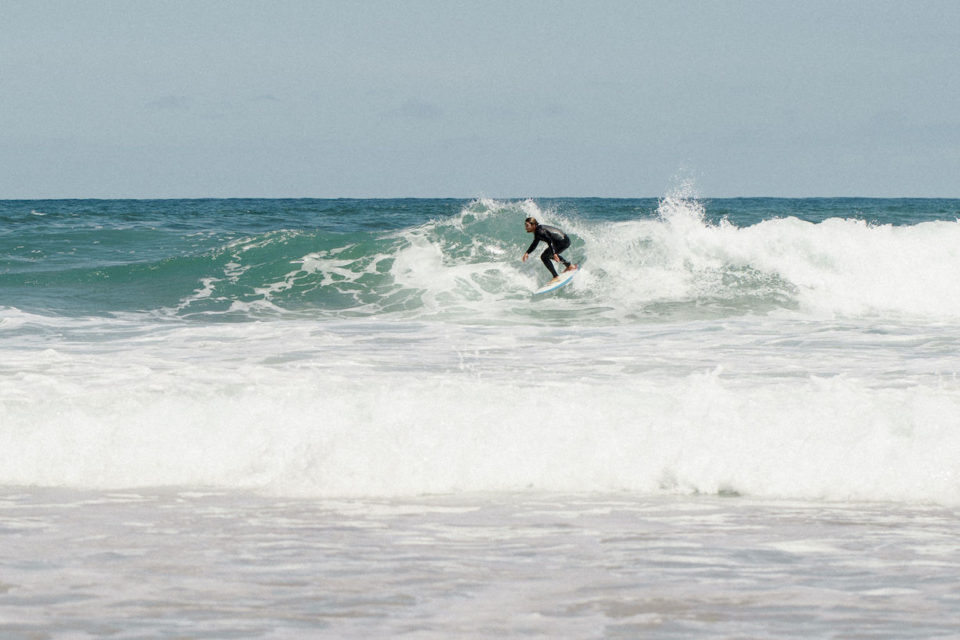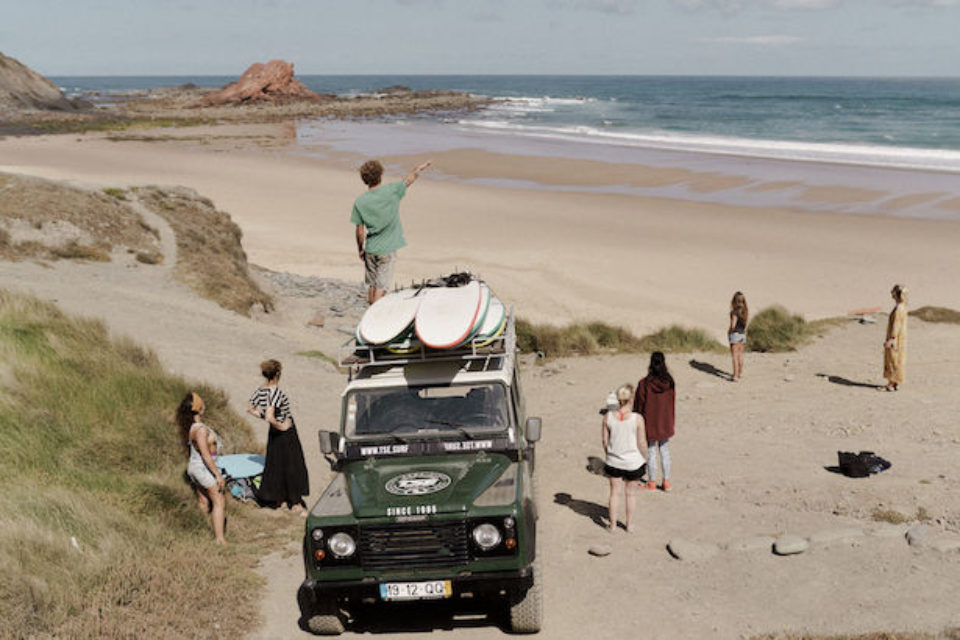 Surfing
Surf Lessons or Surf Guiding
Surf Coaching is our most comprehensive program. Whether you are a beginner, an intermediate or an advanced surfer – our progressive surf coaching will match your abilities.  The aim of this program is to take your surfing to the next level as quickly as possible with hands-on instruction.
A TYPICAL SURF DAY with TSE
08.30 Enjoy the continental breakfast buffet
09.15 Pick up and road trip to the waves
10.30 First surf lesson
12.30 Lunch at the beach (bring your own)
13.30 Second surf lesson
19.30 Cook your own dinner or go out
Surf, Eat, Sleep – Repeat.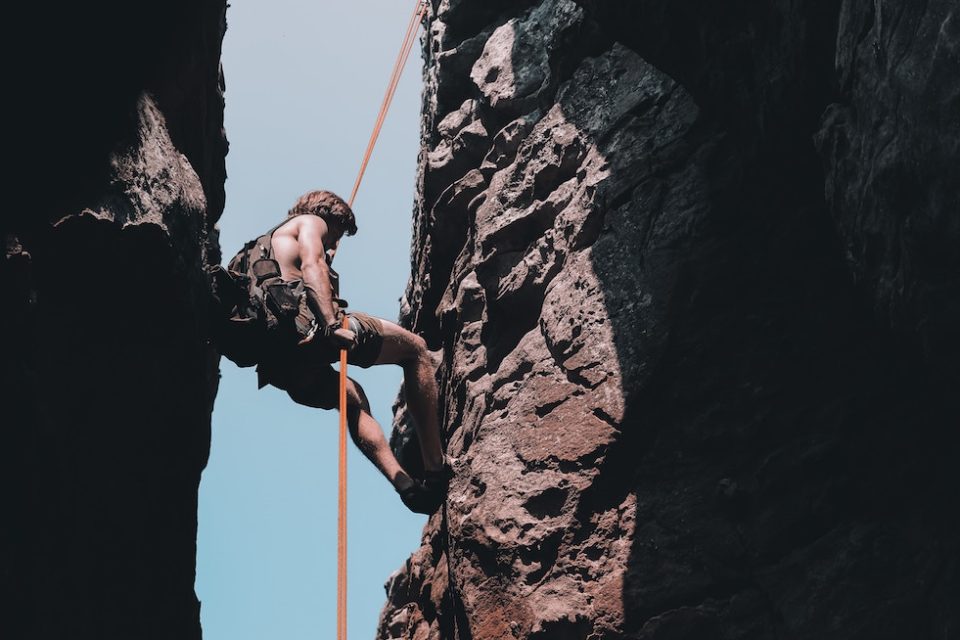 Climbing
Climbing
Rock climbing, bouldering, and deep water solo – a perfect symbolism of water sports combined with surfing.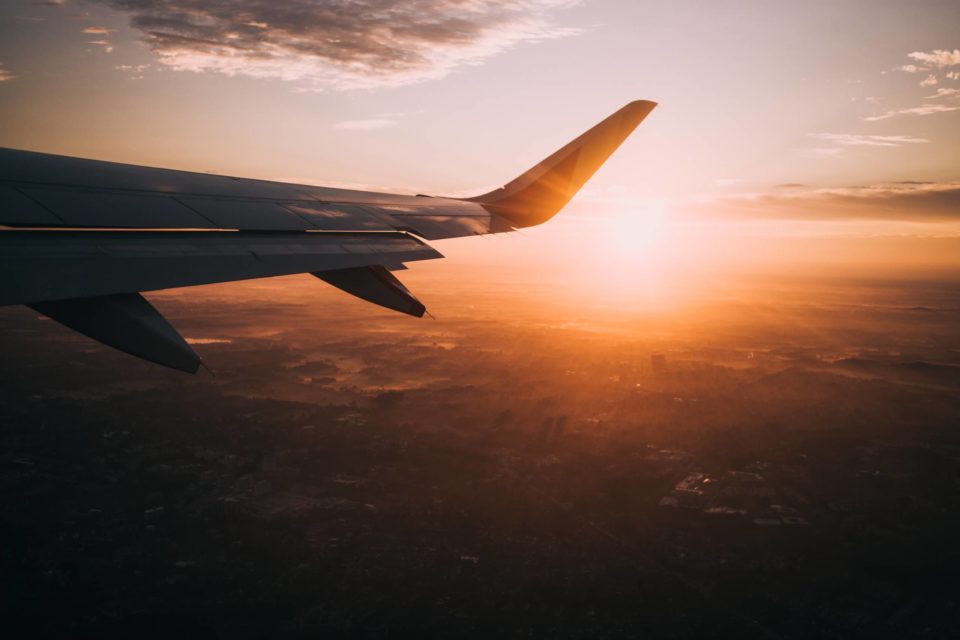 How to get here
Welcome to TSE
Traveling by plane, by train, by bus, by car or on foot? There are many different ways you can visit our beautiful locations in Lagos and Luz. Traveling by car is no problem at all – we have plenty of parking available.
Best time of my life

Amazing team of amazing individuals. Always professional and always with a smile. They will turn your surfing experience into a real adventure.
Surfing Experience

Really really nice and positive surfing school with best instructors you can ever find. Never surfed before, but after 5 days with these professionals I even catched a green waves in the end of the camp.
Do you have any questions?
Minimum stay with us is 4 nights and everything else is possible- as long as there are spaces available of course.
Yes. Since we all share the same passion, it is fairly easy to get to know other people and many of our guests travel alone.
Our guests are usually between 20 and 40 years old. From time to time, however, we do get 9-year-old pro surfers to show 53-year-old tax advisors how the wind blows…
In general, you and your surf instructors will leave after breakfast and drive to the best beach for the prevailing conditions (waves, wind, etc.). You will receive 3-4 hours of surf coaching plus extra time on the beach, and will be brought back to the camp in the afternoon/ evening.