Kids and Family Surf School
With kids school the focus is especially on the little ones. Children between 6 and 11 learn to surf the fun way with professional supervision.
We teach your children how to surf on Portugal's Algarve! Our surf team is assisted by our nanny. Together, we make sure that your kids learn this new sport in a thrilling and empathic way. Our team has years of experience in both surfing and teaching childern. As a consequence, we are able to choose the best beach on Portugal's Algarve for all conditions. We create a motivating and safe atmosphere. The surf groups are 1:4 and therefore we are able to provide individual coaching to every little surfer.
We use the natural joy of movement to support a fast surf skill approach. We also offer special surf equipment. The soft boards, for example, have excellent floating ability and comply with the latest safety regulations. A fast learning process is guaranteed! To make sure of this, the practical part of the lessons is held in the whitewater waves, in the beach-front area. It is our goal to make your kids happy, and for you to enjoy a relaxed family trip.
Note: The children need to be able to swim well. Please make sure the kids bring a bag with a bottle of water, sun protection, medical belongings, contact number, signed form, and other general beach equipment.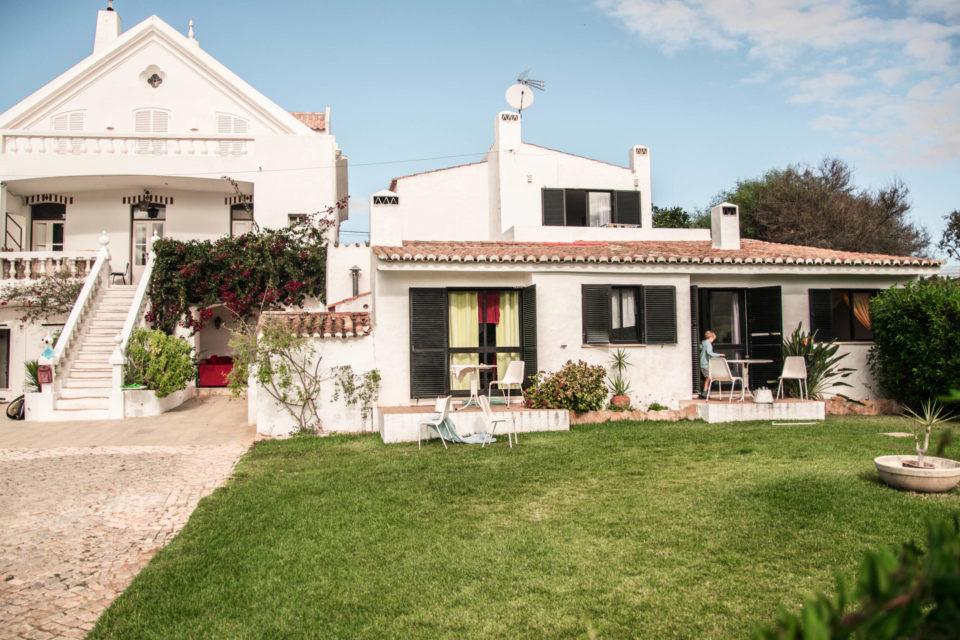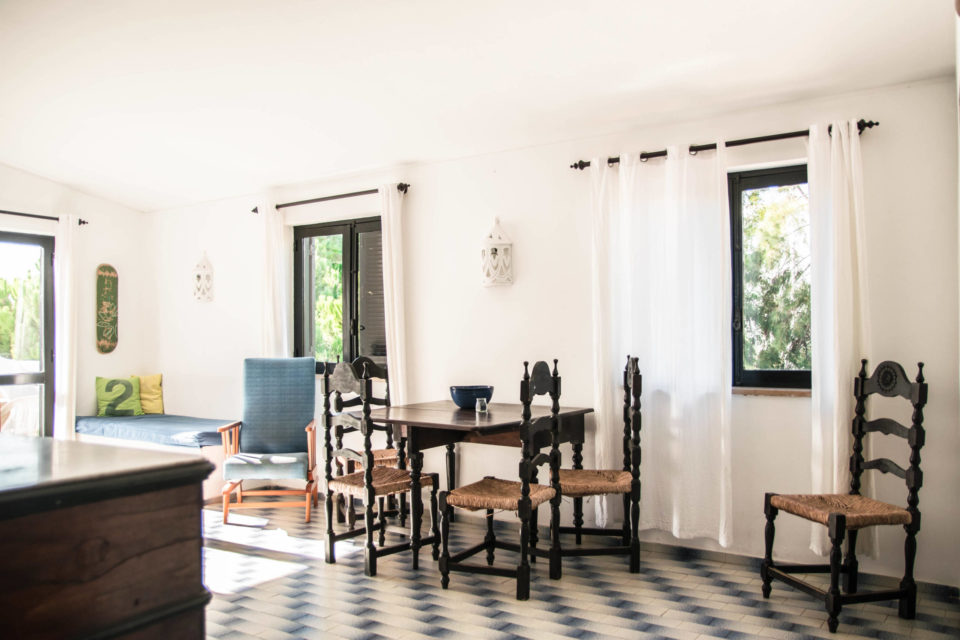 Family Apartment Luz/Lagos
Accommodation
This beautiful family farm with a big garden and a huge swimming pool is just a 10 minute walk away from the beach in Praia da Luz close to Lagos, restaurants, and bars. The apartments are ideal for families who want to combine beach holidays with surfing lessons, climbing, SUP tours and other activities. All the apartments have their own kitchen, living room, and bedrooms with en-suite bathrooms.
Activities
Surfing in Portugal? YES, you can do this with us, but we also have lots of other fun activities to discover the beautiful Algarve.