#WeAreTSE
TSE The Surf Experience
Seit der Gründung 1995 ist das Surfcamp "The Surf Experience" (TSE) in Lagos an der portugiesischen Algarve eines der atmosphärischsten Surfcamps weltweit. Sowohl die unzähligen hervorragenden Surfspots, als auch die luxuriösen Unterkünfte sind nahezu unerreicht! Unsere erfahrenen Surflehrer und Surfguides setzen neue Standards! Vom Anfänger bis zum Pro Surfer, die professionelle Arbeit unseres Teams wird von Surfern jedes Levels hoch geschätzt – und nicht zu vergessen ist natürlich auch unsere exzellente Küche.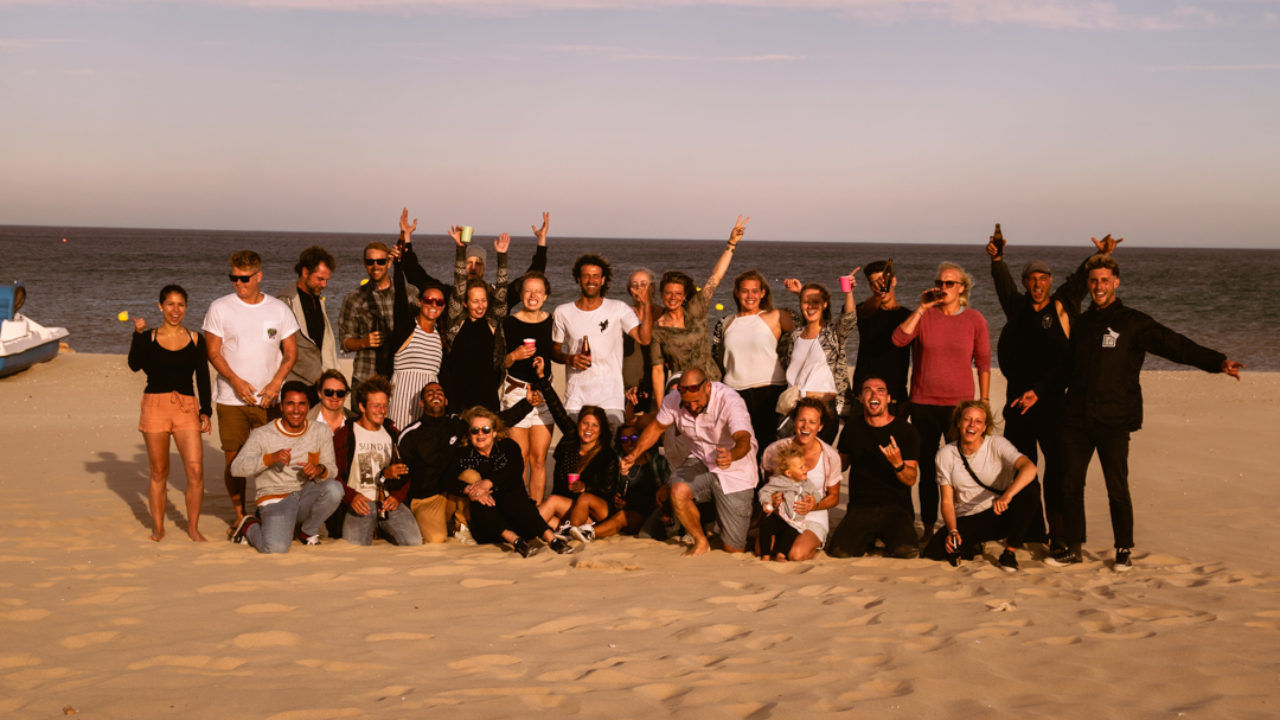 Nach der Gründung durch Conny und Dago Lipke erlangt das Camp schnell große Aufmerksamkeit in der Surfwelt; ihr Sohn Marlon wurde schon bald einer der besten deutschen Surfer weltweit. Er gewann zahlreiche Competitions und hat sich sogar für die legendäre "Dream Tour of Surfing", in der die Top 45 Surfer der Welt um den Titel kämpfen, qualifiziert. Conny und Dagos Sohn Melvin ist der Eigentümer der bekannten "Mellow Loco" Bar in Lagos, wo sich die gesamte TSE-Familie gerne auf einen After-Surf-Drink trifft.
Iris und Urs begannen 2013 das Camp zu managen und wurden so Teil der TSE-Familie. Die beiden arbeiteten bereits in Surfcamps auf der ganzen Welt, konnten aber nie den richtigen Platz finden um sich dauerhaft niederzulassen – bis sie nach Portugal kamen! Hier fanden sie die perfekte Balance zwischen atemberaubender Natur, freundlichen Menschen, die ihnen das Gefühl geben "zuhause" zu sein und natürlich das ganze Jahr über gute Wellen.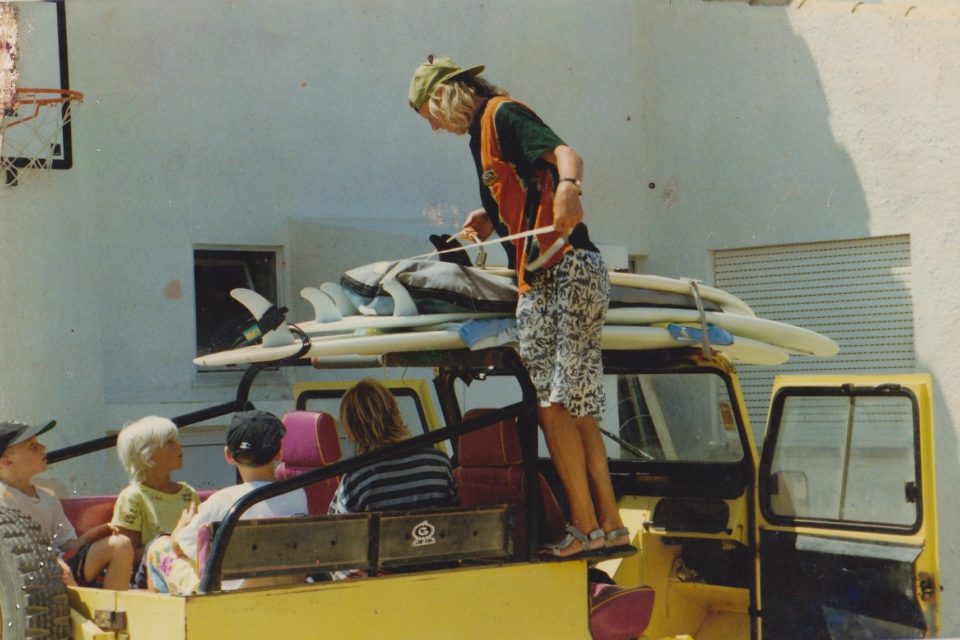 25 JAHRE TSE - DIE PARTY WOCHE
Im Jahr 2020 feiern wir das 25 Jahr Jubiläum von TSE! Musik, Beachparties, Mellow-Loco, Bier und ganz viel Surfen! Wir währen nicht TSE, wenn wir nicht die eine oder andere Überraschung geplant hätten!  You can't miss this legendary week! 
Stay with us!
Surfcamp hoch über Lagos, Self-Catering Vila am Meer oder private Apartments mit Blick aufs Meer? Du entscheidest, welche Unterkunft am besten zu deinem Urlaub und zu deinem Budget passt.
Vila Catarina
All-Inclusive Surfcamp mit Garten,Swimmingpool, gesundem, leckeren Essen und tägliches surfen inklusive – Unterricht oder Guiding.
Vila Bela Luz
Unterkunft mit Meerblick und Selbstversorgung, die einen individuellen Aufenthalt ermöglicht – auch inkl.Surfen oder weitern Aktivitäten.
Familienappartements Quinta Formosinho
Perfekt für den Familienurlaub mit Selbstversorgung, umgeben von einem wunderschönen Garten und mit Pool.
Vale do Mar Apartments
Neue Appartements außerhalb von Lagos, ideal für Familien oder Freunde, die unabhängiger sein möchten.