Co-Working & Surfing Sagres
Why work from home when we have an amazing spot for you in the most western tip of the sunny Algarve, Sagres. Our co-working accommodation offers superb internet and a professional working space. When the work is done you just walk to the beach, socialize with other travelers, surf or enjoy one of many other activities. Join with friends or make them here.
What you can expect
The renovated co-working accommodation has eight twin/double rooms. All of which have en-suite bathrooms. You are welcome to use the shared kitchen, hang out in the communal area or on the stunning rooftop terrace, to enjoy the beautiful sunsets of Sagres.
There is a free standing office building to keep work and life separate. In here you find ergonomic desks and chairs and standing tables. There is one meeting/work room (8 people) and two smaller break out rooms (2 people each). We provide fast and reliable internet so you get the work done as quick as possible so you can start enjoying your surroundings.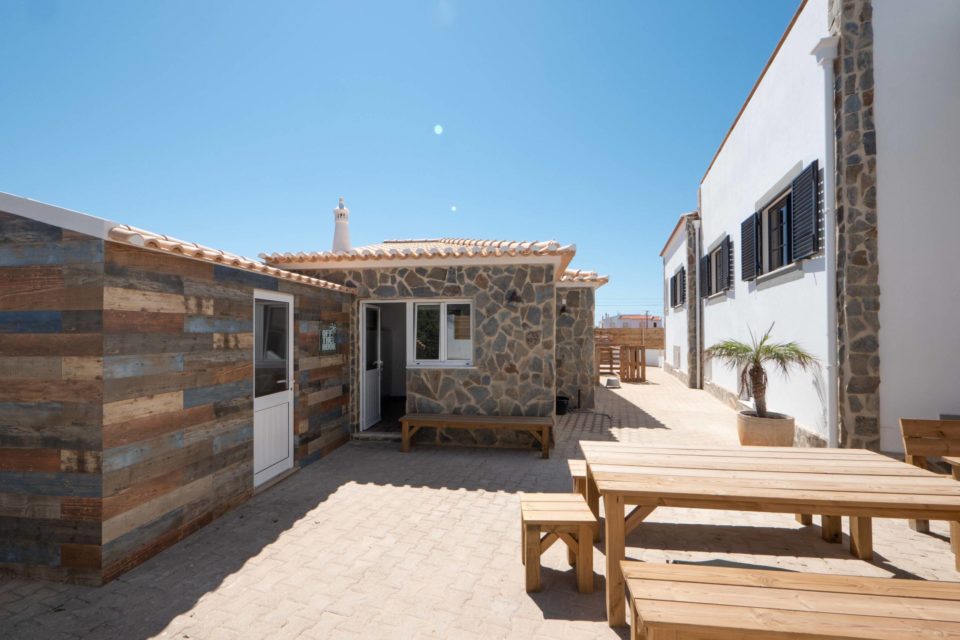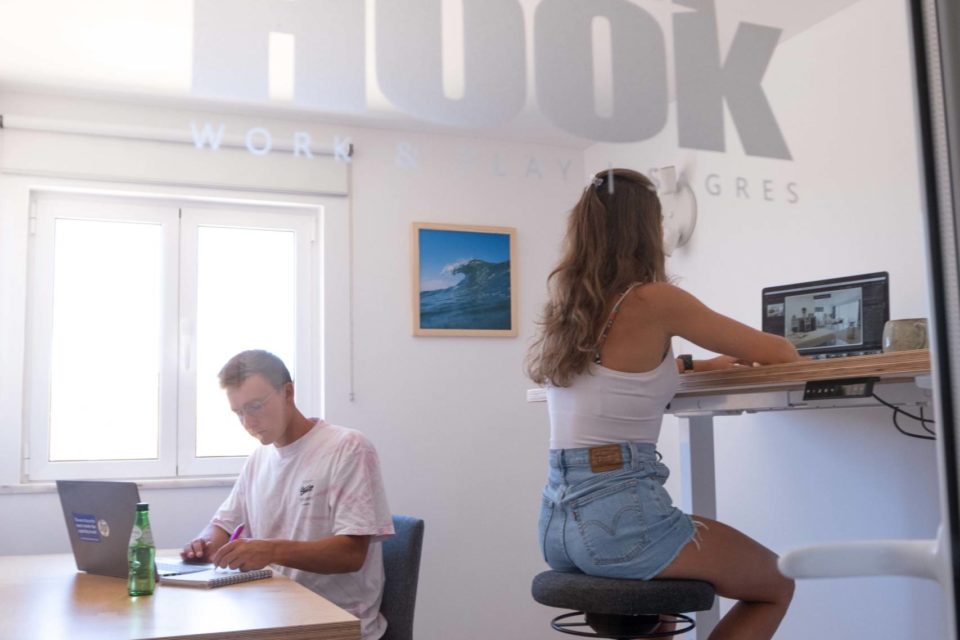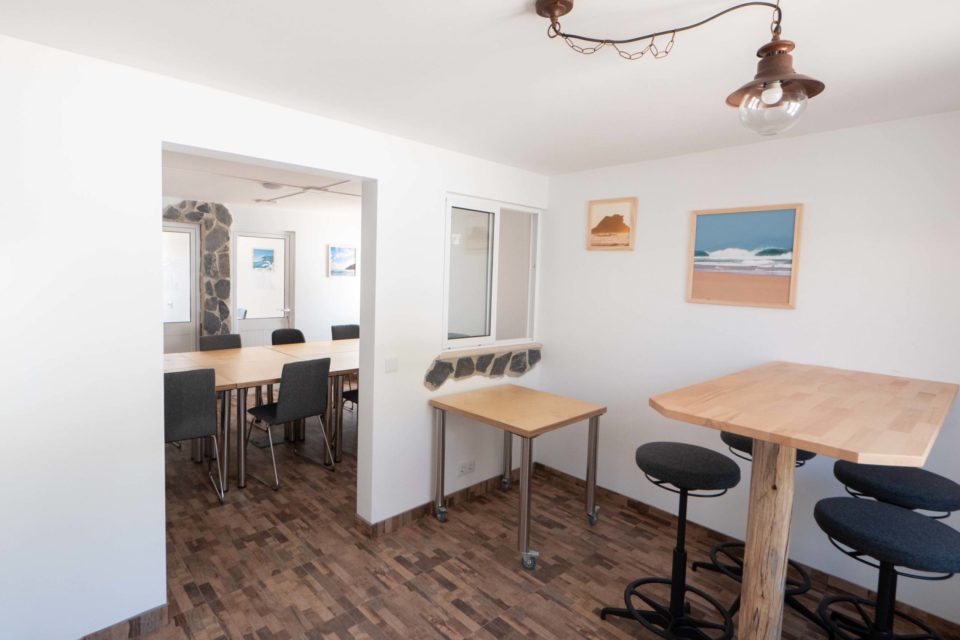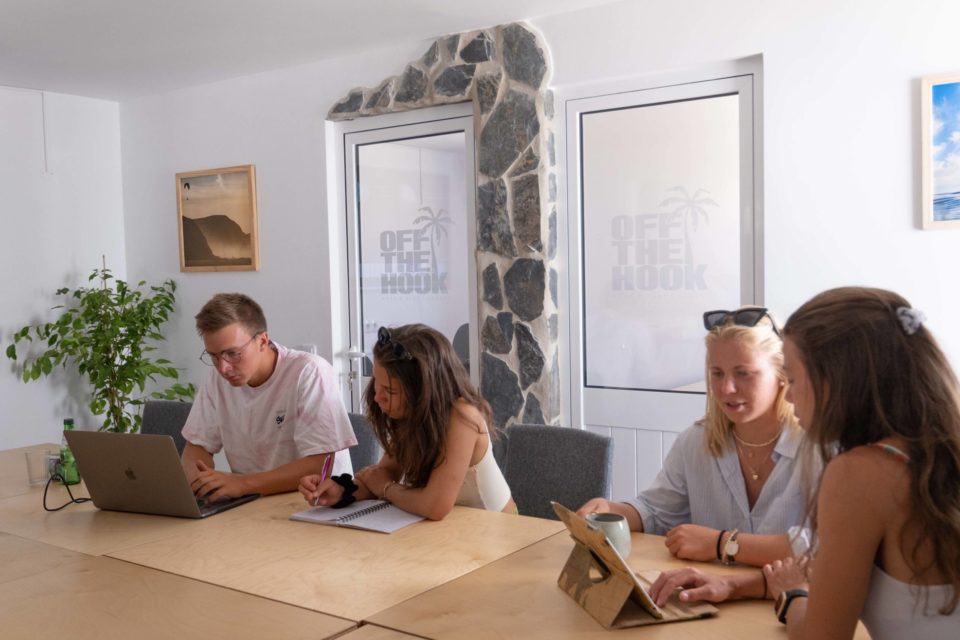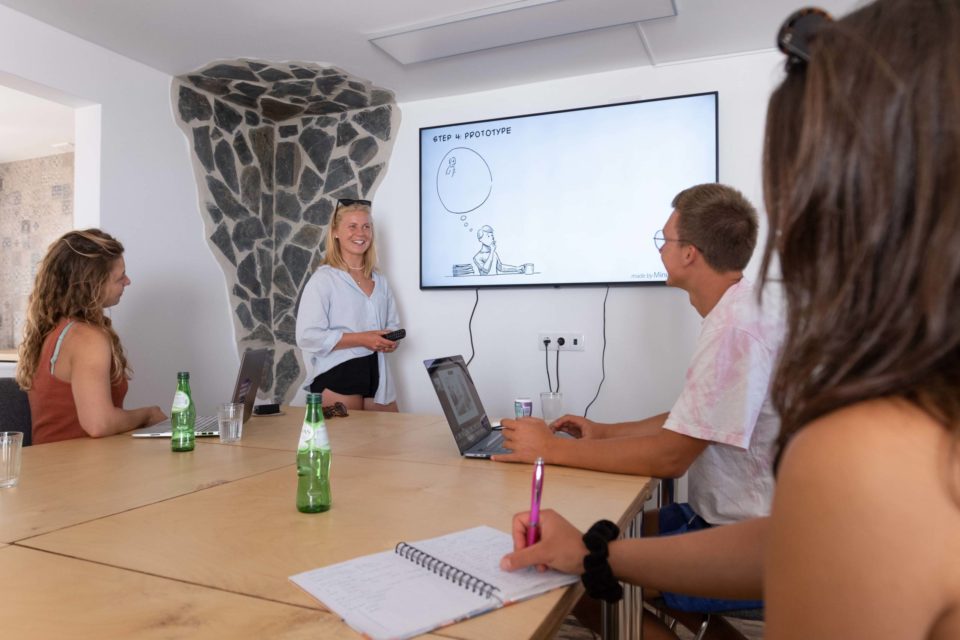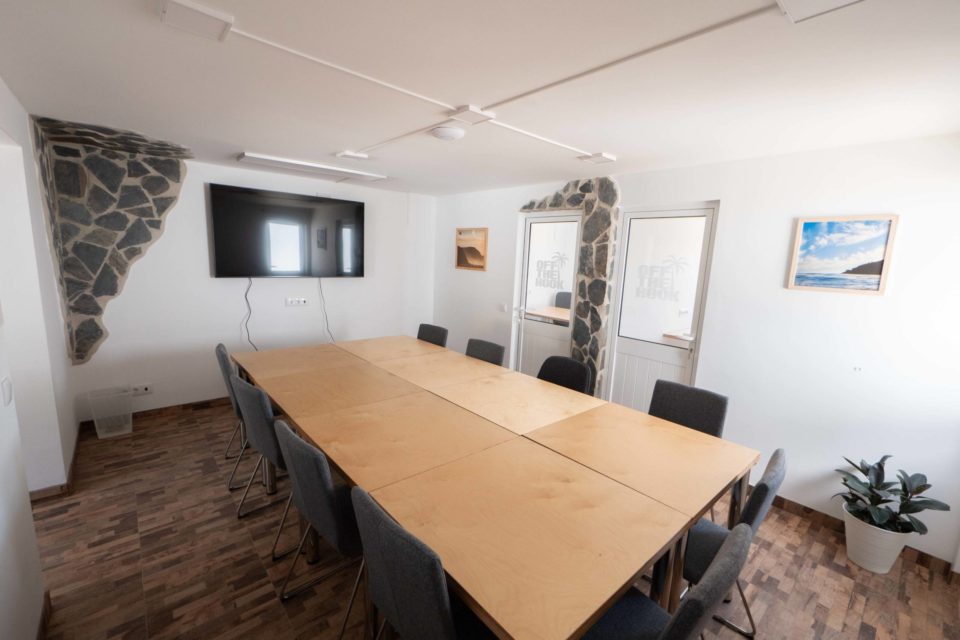 Office Building and work facilities
Keep work and fun separate by working in the office building, situated at the back of the property. It houses one large meeting/work room (eight people), two small offices (two people each) and a kitchen. Work with reliable internet and find plenty of plugs and USB hubs. Easy to move furniture allows you to arrange the work space according to your needs. Standing desks, TV with internet access for presentations and printer present. All bedrooms also have a desk and chair for working. Internet throughout the villa.
We had a hell of a time!

We went to different beautiful beaches, had surfing theory and they taught everyone individually. We also got a lot of options for our free time which we really enjoyed (beachparty, poolparty and so on).
Best time of my life

Amazing team of amazing individuals. Always professional and always with a smile. They will turn your surfing experience into a real adventure.
Inspiring and unique surf holidays at TSE in Lagos

My two best friends and me booked one week at TSE and stayed in Vila Catarina. We enjoyed our trip so much that I decided to stayed 3 more days.. The staff was just fun and nice, but also professional!