Surf N'Yoga
Join our daily yoga classes in the morning to get ready before surfing or in the evening after surfing.
Our Yoga instructors will be offering Yoga classes in the morning (Good Morning Yoga) or in the evening (After Surf Yoga). You can either book a Surf n' Yoga Package or decide to join when you are here in one of our accommodations. The yoga classes are suitable for beginners as well as more practiced yogis.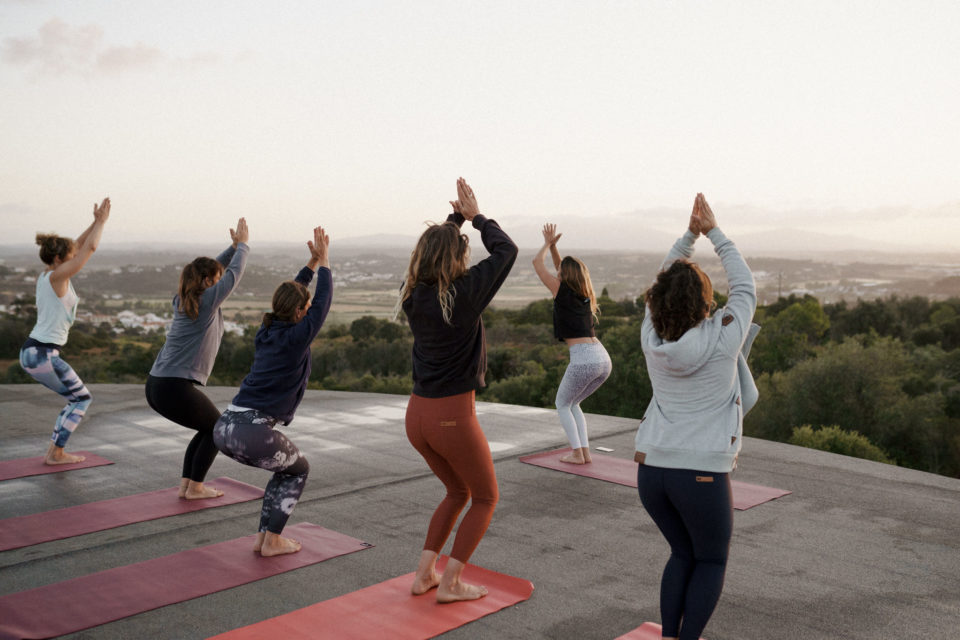 Yoga sessions are €12 and will be held with a minimum of 2 participants. Private lessons are also available at a price of €20 per session. The lessons are one hour and they are open to anyone who is interested during his or her stay at the camp. They incorporate strengthening and releasing poses, working specific areas of the body that are required for surfing. You will also work on breathing awareness and relaxation techniques. Yoga is a great tool to bring with you out in the water, as it will improve your ability to catch waves and find the balance out there once you get the wave.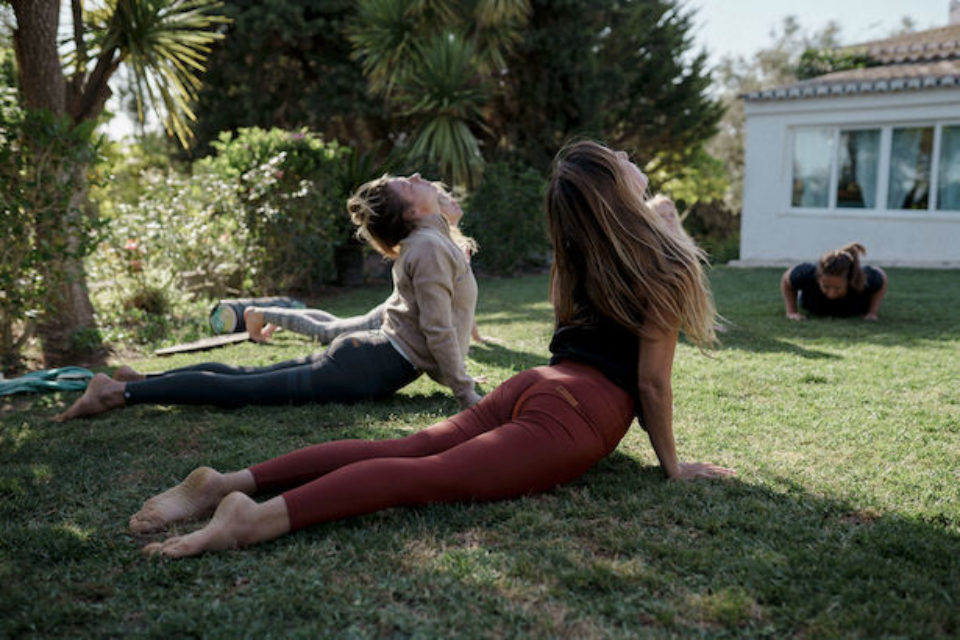 The yoga lessons in our Surf Camp are held in a calm atmosphere at a decicated yoga space. 
Our yoga teachers practice different styles of yoga, from the dynamic Vinyasa Flow to a relaxing Yin Yoga. Our lessons have a good balance and mix of dynamic and stillness, a combination of  Yin and Yang.
Surfing and Yoga
They have more in common than it may appear at first glance:
They both demand endurance, strength, flexibility, body tension, and harmony between body and mind. For this reason, yoga is practiced by a growing number of pro surfers like Kelly Slater and Rochelle Ballard. At the same time, an increasing number of yoga devotees wish to experience their mental and physical balance in combination with the harmony of nature and the ocean that is provided by surfing.