Surf N'Climb
Rock climbing, deep water solo & familiy climbs - a perfect symbiosis of sports combined with surfing.
After months of exploring the cliffs of the Algarve we now offer new challenges: Rock climbing, Bouldering, and Deep Water Solo. The rock climbing courses are the perfect adventure for everybody who wants to check and expand their vertical comfort zone. Climbing and surfing are a perfect symbiosis of nature sports. And the Algarve offers you the perfect adrenaline rush in both the horizontal and vertical axis.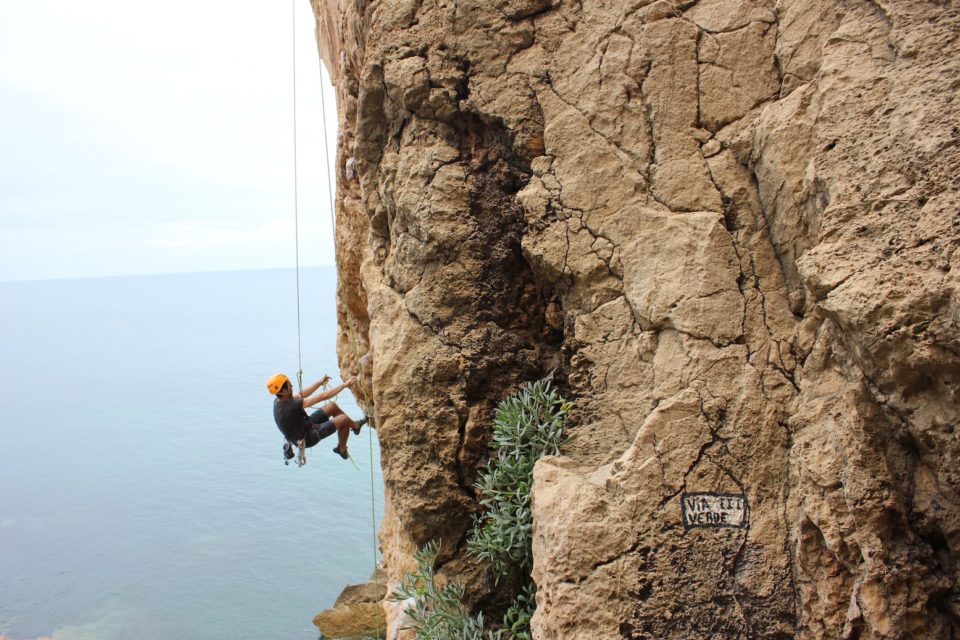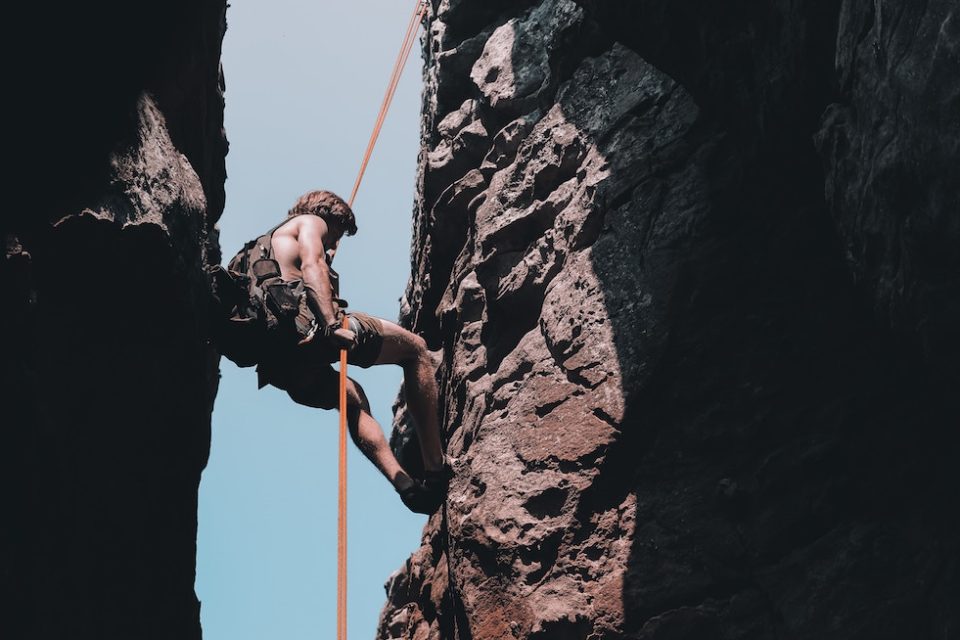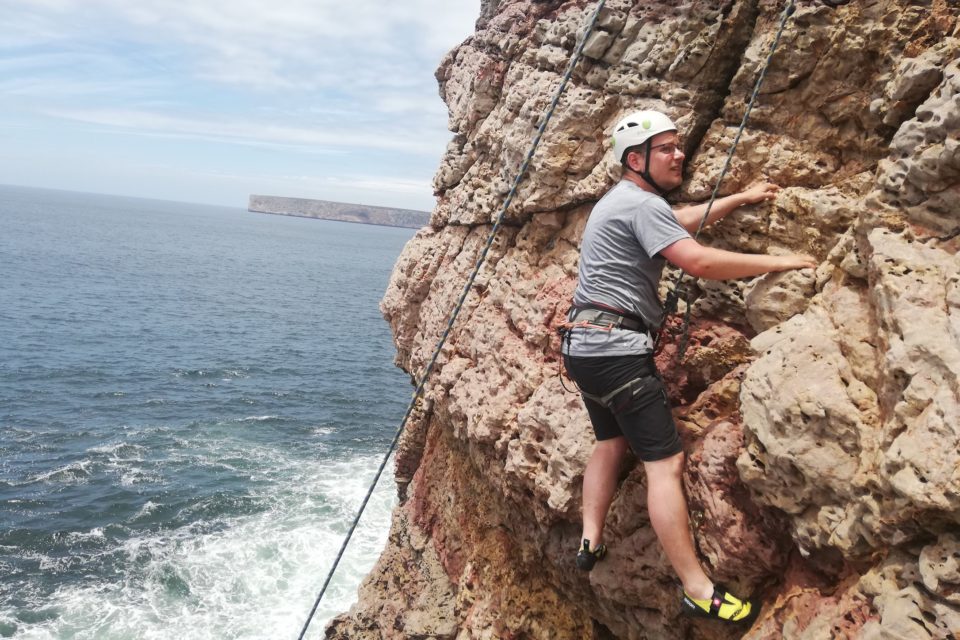 Rock Climbing
You are exactly in the right place if you want to try out a new sport that requires you to use your whole body, or if you haven't touched the ropes for a while. You will receive a step-by-step introduction to the equipment and will learn the basics about safety and climbing techniques. In a 2-person team you will make your first top rope climb with the appropriate securing materials. There are two locations to choose from, the cliffs of the Algarvian coastline or Rocha Da Pena which is more inland.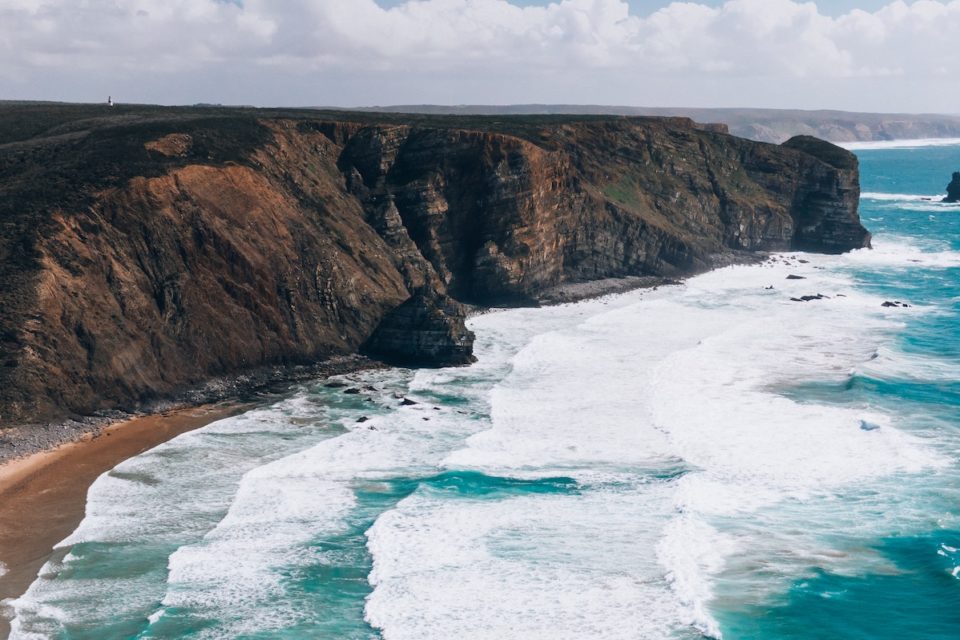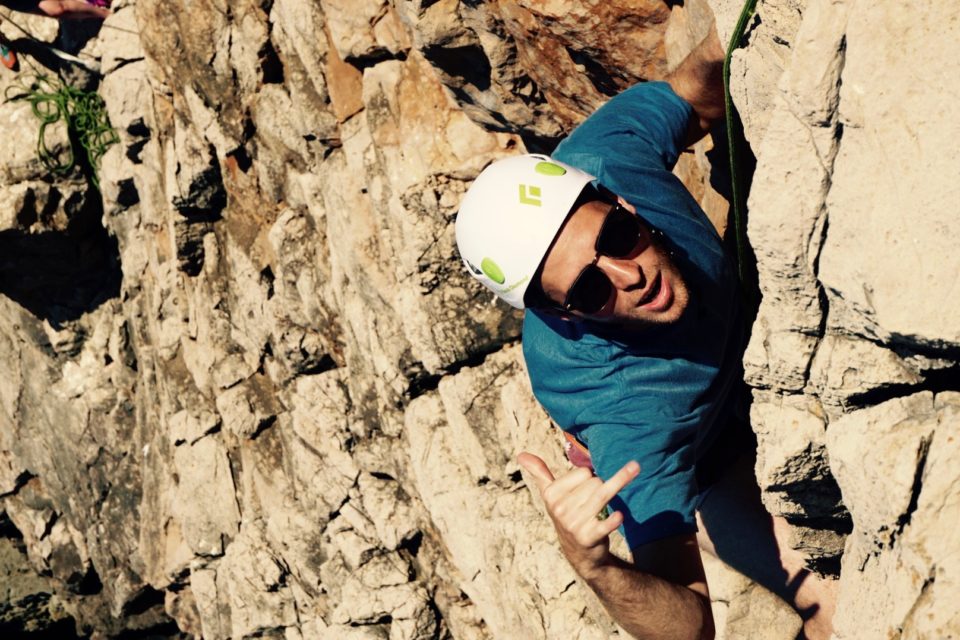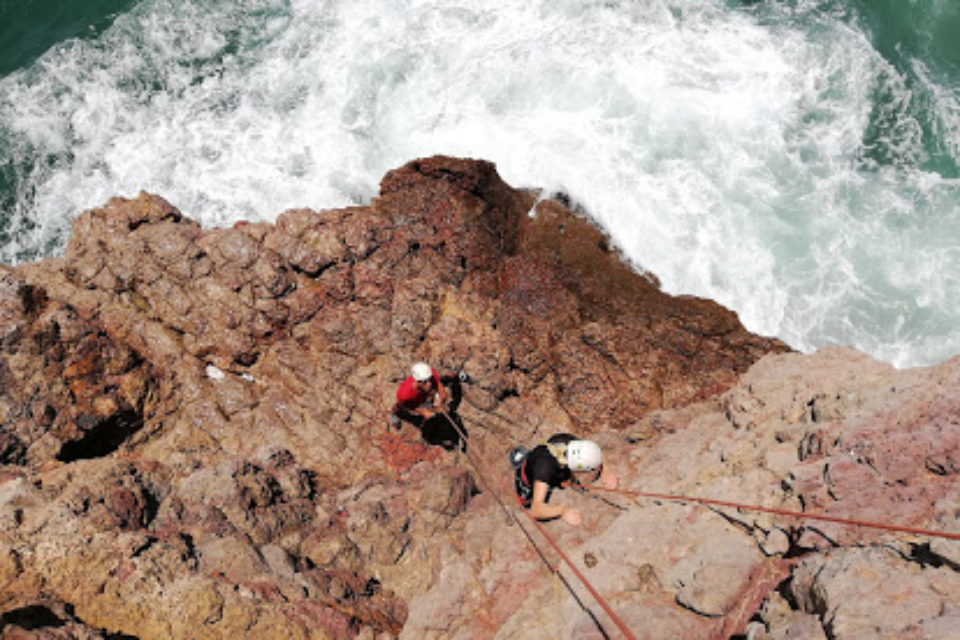 Deep Water Solo
What is DWS? Deep Water Solo, or also called Psicobloc, is climbing on an overhanging cliff without any further gear. You say that is crazy! We say, we are the first ones who enable this form of bouldering and climbing in the Algarve. And we know what we are doing. The only thing you have to practice beforehand is swimming. Because, when you fall off the route, you speed up to 9,81 m/s to be immersed in the ocean. After the free fall, you get back into our boat first and regain your strength for the next attempt. Boat… exactly, you are brought to the cliffs in our boat. In the boat, you can also relax all day and watch the others boulder that endorphin grin on their faces. One thing is sure, the muscle ache and the experience of trying out DWS is something nobody can take away from you anymore.
Stay at our ocean view partner hostel
The highlight of the house is definitely the roof deck with an amazing all-around ocean view and over the town Lagos. Furthermore, there is a huge living room and chill-out area with TV, computer, free Wi-Fi, and a common kitchen. And not to forget the pool where you can relax after a hard day at the beach.