OY Girls Special Week
5th to 12th June 2021

Girls, we invite you to join us for a retreat full of surfing, yoga, a great time together and good food.
From € 875,00
Our OY Retreat just for girls is more than a usual week in a surf camp. It's a get-together, a fun holiday which combines all things we love: surf, yoga, great food, sunshine.
At the OY retreat, everyday is different and unique according to the natural rhythm of swell and tide… A typical day at the retreat could be that, well-rested from their beauty sleep, the OY Maids get up at the break of dawn and watch the beautiful sunrise. They get ready for their first yoga session of the day. When the energy is in balance, it's time for breakfast! The table is full of healthy, fresh food. Then, finally, they get their gear and get in the van that drives them to the perfect spot. They get into the cool water and shred it! After that, it's chill time. Hang out at the pool or go shopping in the picturesque village of Lagos? It's up to you… OY maids get together for the meals, the surf and yoga sessions. The rest of the time, we share stories and enjoy each other's company. But most of all, we enjoy our freedom.
Date: 05th to 12th June 2021
Surf level: All levels
Feel free to extend the trip for a few days
Not included in the price: Board or wetsuit rental and pick up from the airport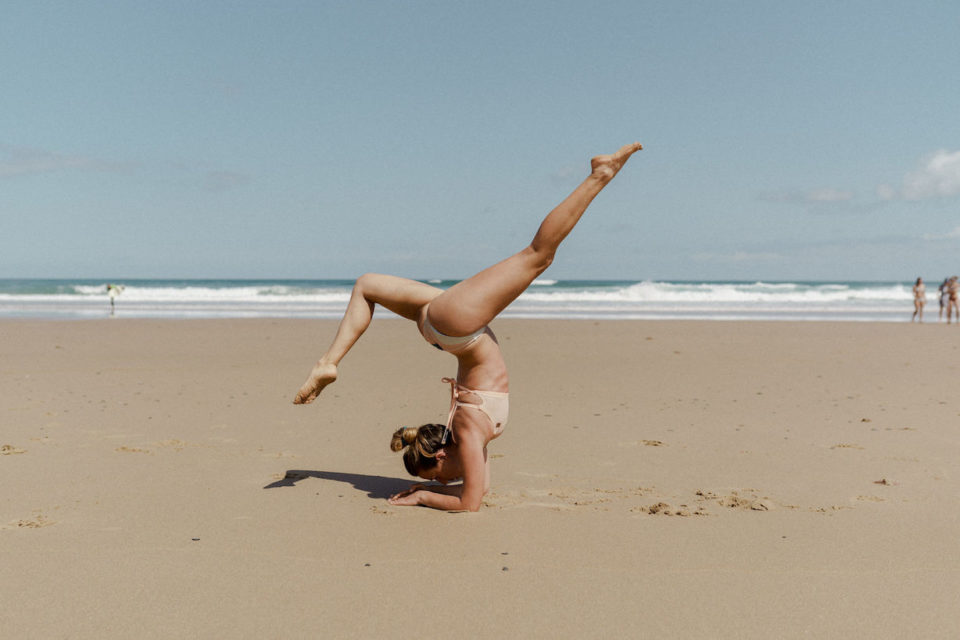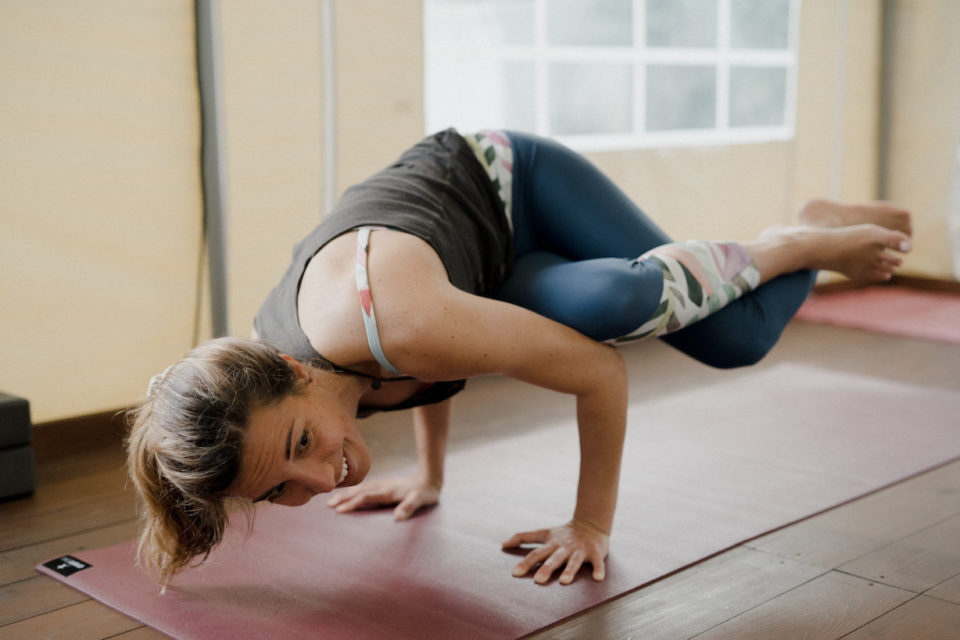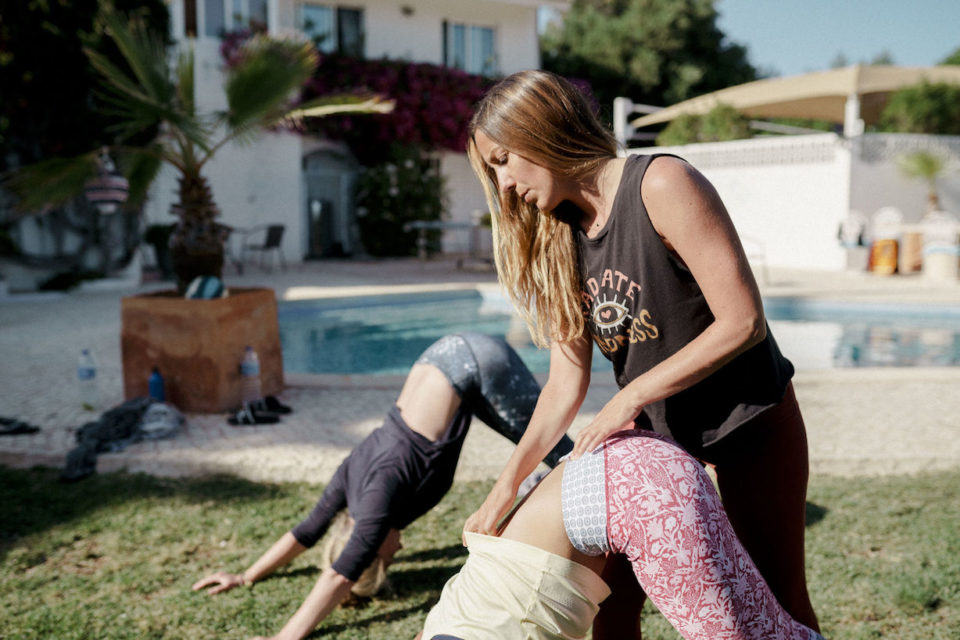 Yoga with Ester
The 33-year-old yoga instructor and event manager, lives in Zarautz, The Basque Country. The enthusiastic and spontaneous yogini likes to spend her time taking part in sports activities out in nature and traveling the world as often as possible, to explore and experience new cultures. Her purpose goes further, by wanting to share the passion and power of yoga to as many like-minded people as possible. Come and join the daily yoga classes during OY week with Esther!