Pedro's Wavehunter Weeks
14th to 21st November 2020
From € 399,00
Our Wave Hunters Weeks are specially made for experienced surfers who want to get as much water time in 1 week as possible. Not losing time with driving around all day and being on the wrong tide at the wrong spot. Surfing from sunrise until sunset and nobody can guide you better than our local expert Pedro who grew up surfing in the Algarve. Accommodation will be our luxury self-catering Vila Bela Luz which means that you guys can schedule the surf sessions completely independently.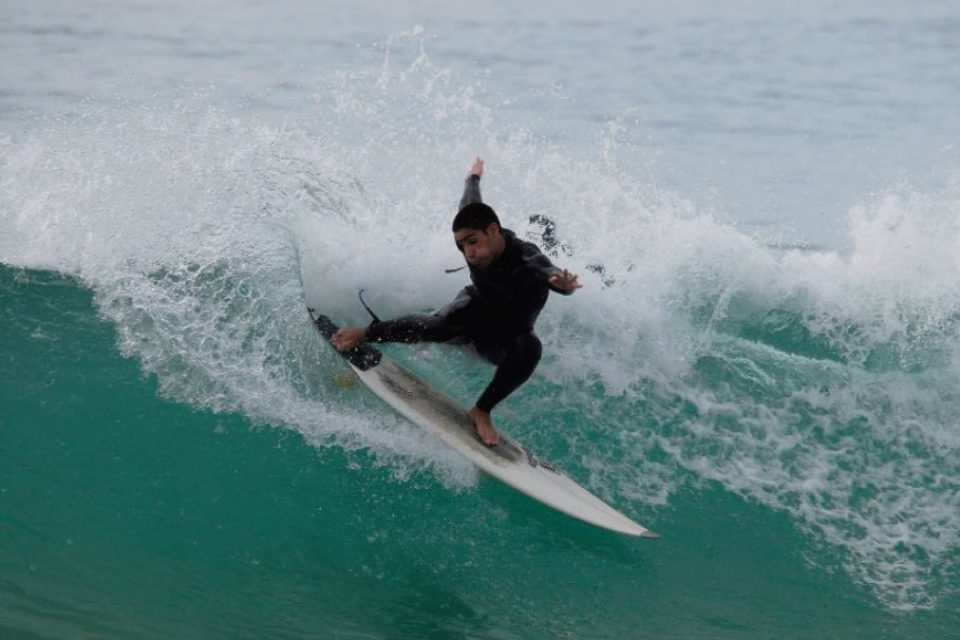 Your guide Pedro Arco
Pedro knows the spots in the Algarve better than anybody does. Since he is a kid, the most important thing in his life is surfing. It doesn't matter if the waves are big or small, Pedro always shouts "uhuu it's perfect" and jumps in his wetsuit. When he was young, he was trained for many years by a professional coach and participated in several competitions. Besides his surfing experience, he has been working as a surf coach for many years and used to work as a lifeguard before. Best surf buddy for a fun, crazy and safe surf.
Accommodation Vila Bela Luz
The highlight of the house is definitely the roof deck with a wonderful ocean view. Furthermore, there is a huge living room and chill-out area with TV, DVD, computer, free Wi-Fi, and a balcony with sea view. And not to forget the pool where you can relax after a hard day at the beach. 2 and 3 bedrooms, all with private bathroom.
Details
Date: 23.11 -30.11.2019
Surf level: You should be able to surf safely in waves until 1.5-2.0m and feel comfortable surfing a point break with a hard bottom.
Group Size:3-6 participants
Feel free to extend the trip for a few days
Schedule:
Day 1 (Saturday): Arrival day
Day 2 (Sunday): Meet & greet at 9.30 a.m., surf, surf and surf
Day 3 – 7 (Monday-Friday): Surf, surf and surf, video & photo sessions
Day 8 (Saturday): Departure day
To bring: If you like to keep your surf footage and pictures, please bring a 16GB USB stick.